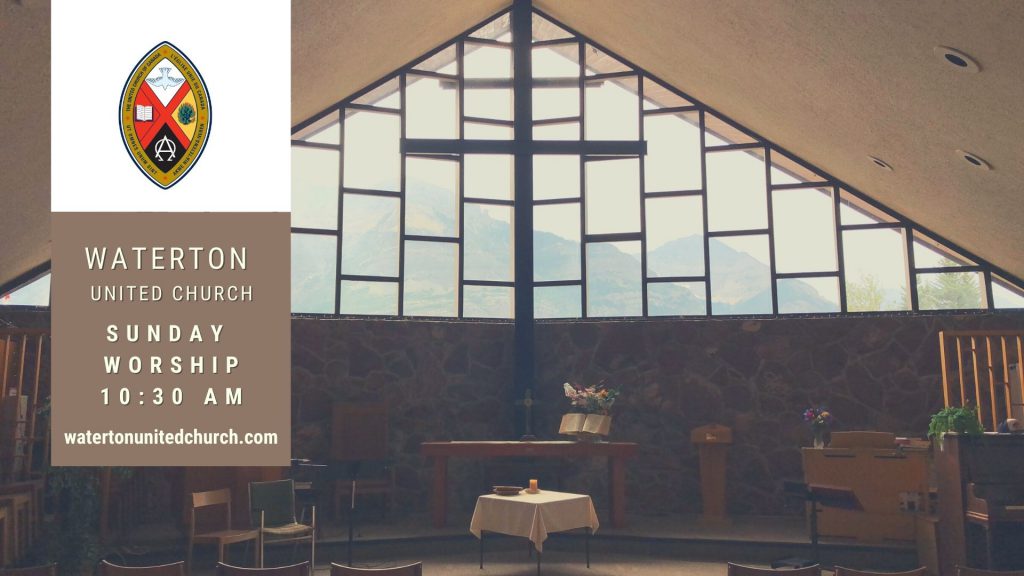 The United Church of Canada in majestic
Waterton Lakes National Park, Alberta, Canada.
Welcome to our beautiful church in the mountains.
Humanity has a great and timeless tradition of feeling close to God in the mountains, and visitors to this church are constantly inspired by the awesome view of Mount Vimy, framed so skilfully in 1961 by gifted architect George Watson. It has been aptly called "The Church With a View!"
SUMMER 2022 NEWSLETTER
Find out the latest news about Waterton United Church, Clergy Information,  and the Chinook Region of the United Church of Canada in our Summer 2022 Newsletter. Please click here for the link.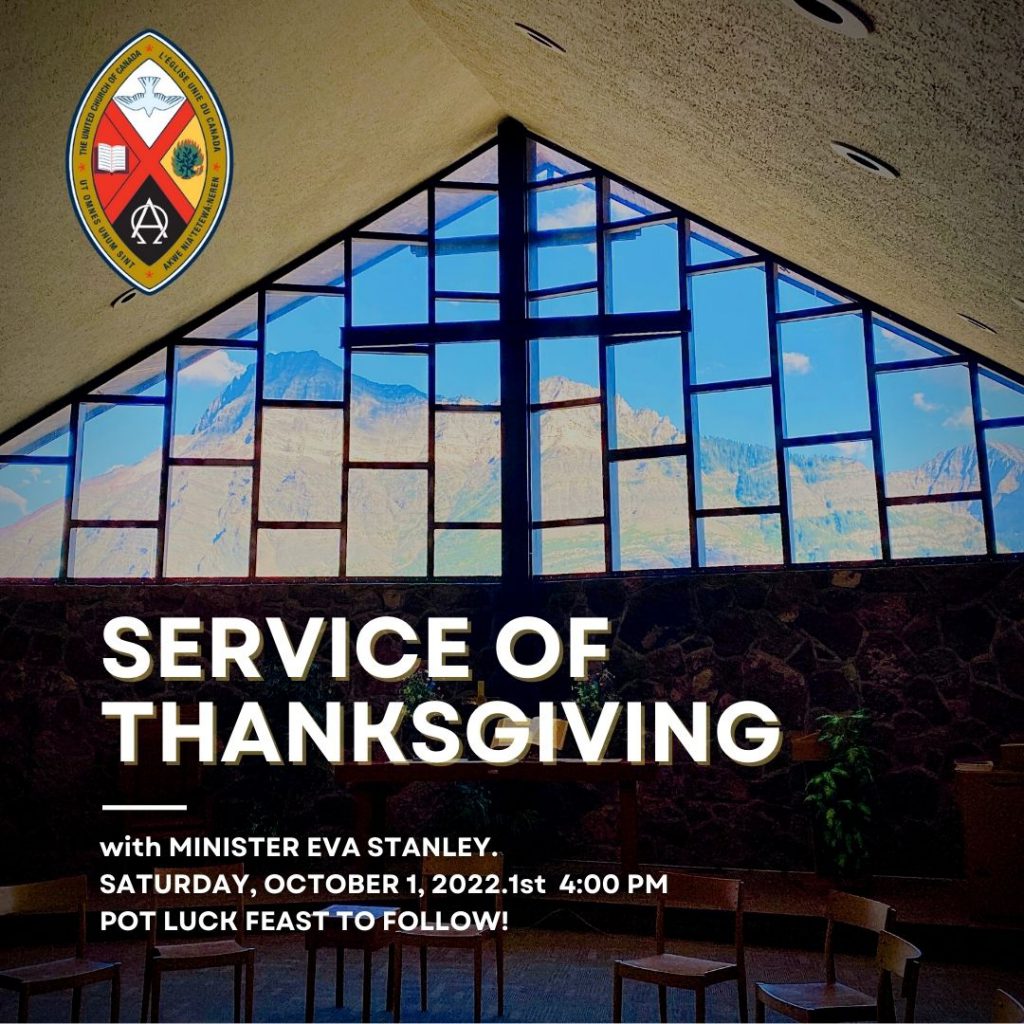 The Waterton United Church Council invites you to a  
 

SERVICE OF THANKSGIVING
with MINISTER EVA STANLEY.
SATURDAY, OCT.1st, at 4 p.m
POT LUCK FEAST TO FOLLOW! 
The 31st Annual Christmas Candlelight Service will likely be on Saturday, December 17th at 5 p.m.
Watch for word on FB, web-site & posters.
If you have any questions about Waterton United Church or our year-round rentals, please contact our Church Secretary Carol at caroluanne@gmail.com
Ukraine Crisis
Other giving opportunities are available through:
Thank you for your gifts.